Launched in 2006 and widely regarded as the longest running and most successful downhill racing program the sport has ever seen, the team garners keen attention whenever their wheels touch dirt. Managed by Sheffield Steel himself (Steve Peat), the team's roster of the G.O.A.T Greg Minnaar alongside young guns Laurie Greenland and Jackson Goldstone pose a threat to the competition anytime the clock is running.
Greg Minnaar
By riding and racing effortlessly and consistently for over two decades at the pointy end of the sport of downhill mountain bike, it's easy to label Greg Minnaar as the G.O.A.T. Discovering mountain biking at the age of 15 after 10+ years of BMX and motocross, Greg put his stamp on elite downhill racing at the age of 20 in 2001 with his first of many World Cup overall series titles. A member of the Santa Cruz Syndicate race program since 2008 has cemented Greg's legacy in what has become one of the most successful relationships in World Cup history.
Discipline:
Downhill
Country:
South Africa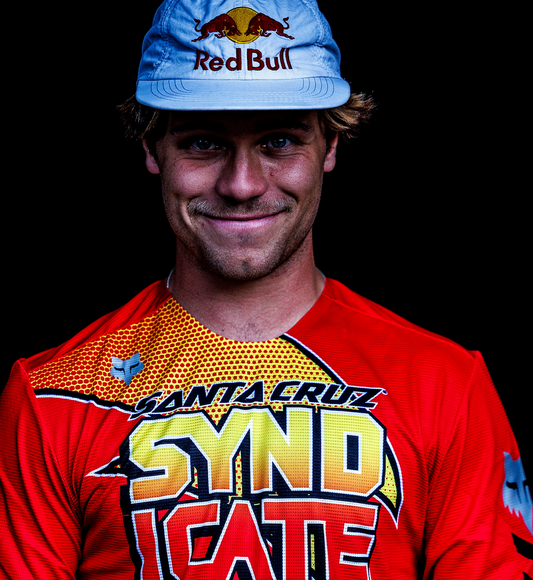 Laurie Greenland
On our radar since his junior racing days, the stars over Greenland never quite aligned with those in California until 2022. The surfing, skating, bmxing Bristolian is already an accomplished racer and couldn't be a better fit for the team! Laurie has already hit the team running with a string scorching race runs, podiums and dominant qualifiers. Watch this space.
Discipline:
Downhill
Country:
UK
Steve Peat
Known as 'Sheffield Steel' or simply as 'Peaty', there isn't too much you can say about the man hailing from Sheffield, England that hasn't already been said. Peaty is a pillar of downhill mountain bike racing with an illustrious career spanning more than 25 years. Former World Champion? Yep. Multiple World Cup winner and World Cup Overall champion? Duh. MTB Hall of Famer? Of course. Head Coach of Santa Cruz's Syndicate race program? For sure. Peaty is setting the path to support the next generation.
Discipline:
DH
Country:
UK
Nina Hoffman
German downhill champion Nina Hoffmann took the downhill world by storm in 2019 and signaled herself as one of the most progressive talents in international mountain bike racing. A World Cup winner and force of emerging talent, the former professional javelin thrower only made the transition to downhill racing four years ago and has already showcased incredible results and achieved successes many can only dream about. Nina has the pace to mix it up week in, week out.
Discipline:
DH
Country:
Germany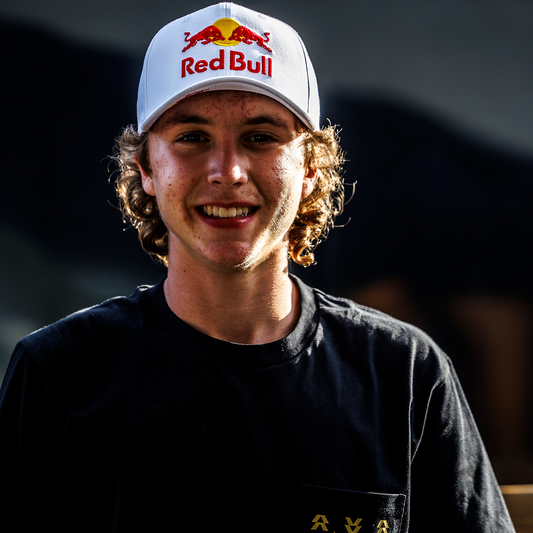 Jackson Goldstone
You've seen the viral video of the pre-school aged sensation shredding his balance bike to school, but that was just the preface of what Jackson Goldstone is poised to accomplish with his mountain biking. Still early in his riding and racing career, Jackson's skill and savvy on two wheels is years beyond what his age may indicate. As a junior downhill World Champion, keep an eye on this Squamish, British Columbia native as one of the Syndicate program's newest members who is set to continue his winning ways through the junior ranks and into the elites.
Discipline:
Downhill
Country:
Canada