Independent and proud of it, our team of free agents spans the globe and racing genres. From XC to gravel to triathlon, they are the reason we continue to push the boundaries of wheel development: we want to be a big part of their success.
Josh Bryceland
At the top of his Downhill World Cup racing career, Josh Bryceland turned away from climbing podiums and searching for ways to get down a mountain as quickly as possible, to simply ride bikes – carving out his own direction in his post-racing days. A beloved fixture of the UK jibbing scene, the Manchester natve now lives in Higher Poynton, Cheshire England, where you can find he and his 50to1 buddies going bigger not matter what kind of terrain they are riding.
Discipline:
Downhill, Trail
Country:
UK
Eliot Jackson
At the young age of four, Eliot was given a hand-me down motocross bike and his life on two wheels began. He eventually reached a high level of success capturing 4 Motocross National Championships by the age of 15. By 18, he started DH MTB racing, and two short years later found himself lining up for his first World Cup Downhill at Val di Sole, Italy. Today, Eliot is the Chairman of the Grow Cycling Foundation promoting education, access and opportunities to increase diversity and inclusion in cycling.
Discipline:
Downhil, Trail
Country:
USA
Vero Sandler
Born in Auckland, New Zealand, her passion for mountain bikes was ignited when she moved to the Kiwi riding hotspot that is Nelson, at the age of fifteen. She soon started competing in regional Downhill events and eventually to chasing the dream of the Downhill World Cup. IT was during the 2016 off-season spent South Wales and where Vero was introduced to the 50to01 and Vero jumped tracks to carve out, literally and figuratively, her own freestyle path of the relaxed and fun-loving attitude she's known for.
Discipline:
Freeride, Trail
Country:
New Zealand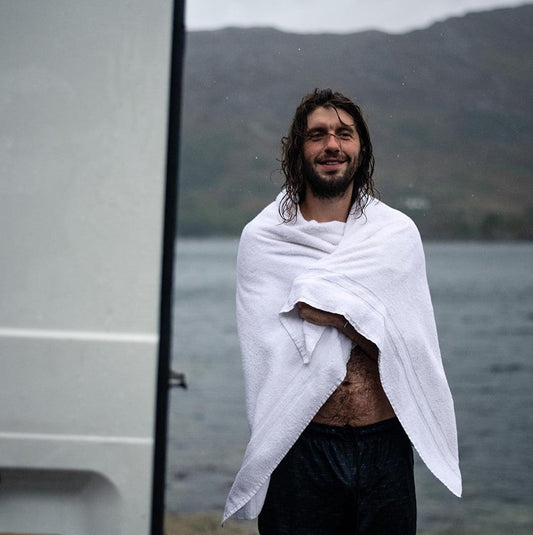 Sam Dale
The big 'Macc Lad' from Macclesfield, England, Sam Dale shocked the world by working his way up from privateer status to full pro-team support, took a World Cup podium and a score of solidly top results, and then decided that pro-team life just wasn't right for him. Sam re-focused his energy and is now riding and racing in the way he wants to, by bringing the fun and good times with the 50to01 crew.
Discipline:
Freeride, Trail
Country:
UK
Craig Evans
Always pinned on the roots, ruts, and rocks of the UK's most fertile hotbed for the two-wheeled talent (Sheffield), Craig's intrinsic knowledge of style and speed caught the attention of Santa Cruz stalwart, Steve Peat, early on. From chasing the World Cup dream to working long hours in the off-season, Craig's efforts paid off in 2017 when he effortlessly tackled the steep and treacherous track of the 2017 Red Bull Hardline to claim the victory and his rightful place in mountain bike history.
Discipline:
Freeride, Trail
Country:
UK
Ben Hildred
Ben is a full-time bike mechanic at Vertigo Bikes in Queenstown, NZ who after 'Everesting' a few years back, then climbed 55,000 vertical meters in only 30 days while holding down a full-time job. He then climbed the height of Olympus Mons (a volcano on the planet Mars that stands 21,287.4m / 69,841ft above datum, said to be the tallest planetary mountain in the solar system) in three days in November 2020. After a nice month long break, Ben completed his greatest feat yet, he climbed 1 million vertical feet in 200 days (the milly in two-hundy). The only question left is, what can't he do?
Discipline:
Road
Country:
New Zealand
Els Visser
Els Visser's triathlon story is unique. The Red Bull-sponsored athlete is not only a qualified doctor with a PhD in surgery, but she's also a shipwreck survivor. Els loves to inspire others with her incredible life story, and her goal is to win multiple Ironman races and to finish on the podium in Kona. Els' slogan is "Live your life to the fullest and never hold back" and she does a great job living up to it.
Discipline:
Triathlons
Country:
Netherlands
Flora Colledge
Flora Colledge is a professional athlete focused on racing extreme triathlons. Whether it's near-freezing waters, snowy mountain passes or exposed trails, Flora thrives in long-distance races that test athletes, and their gear, to the very limits. With victories at the Patagonman and Swissman Extreme Triathlons, and three podium finishes at the legendary Norseman, Flora is looking to push the limits of high performance in these unique und grueling competitions.
Discipline:
Triathlons
Country:
Switzerland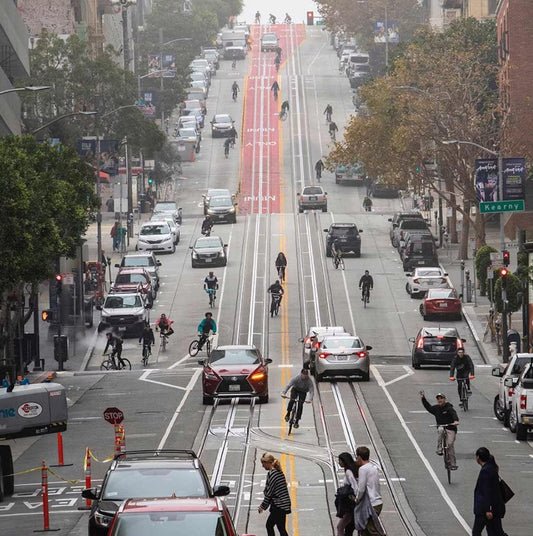 MASH Team
Known for impossibly stylish track bike riding, the MASH crew defined cycling for a generation. Watch while they do it again.
Discipline:
Road, Alleycats, Track Racing
Country:
USA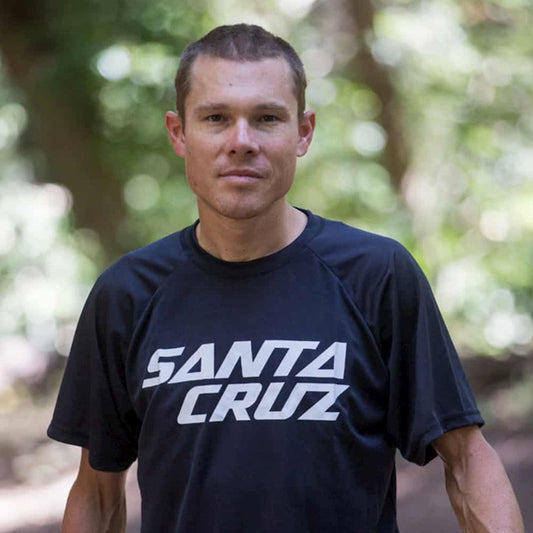 Josh Tostado
Known to many as "Toast," Josh Tostado is wired a bit differently than most. Best known as a professional ultra endurance mountain bike racer and an altitude specialist, Josh owns the course record (and a handful of victories) at Colorado's Montezuma's Revenge 24 Hour race. In his spare time, he works as a handyman and tree trimmer outside of Breckenridge, Colorado, where he spends the summer months riding technical and burly terrain and the winter hitting the powder.
Discipline:
Cross Country, Gravel
Country:
USA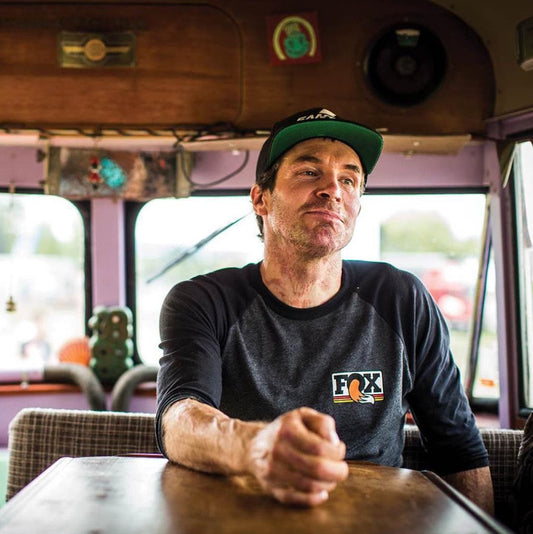 Jamie Nicoll
Jamie's skill set was forged in cross country racing - then broadened by years away from bikes and in the Himalayas, working in remote areas of New Zealand and eventually finding himself in Patagonia, just as he started to reconnect with bikes. To define Jamie as adventurer or extreme multi-day events guy would be far too restrictive. Bikes have always played a critical role in his life.
Discipline:
Cross Country
Country:
New Zealand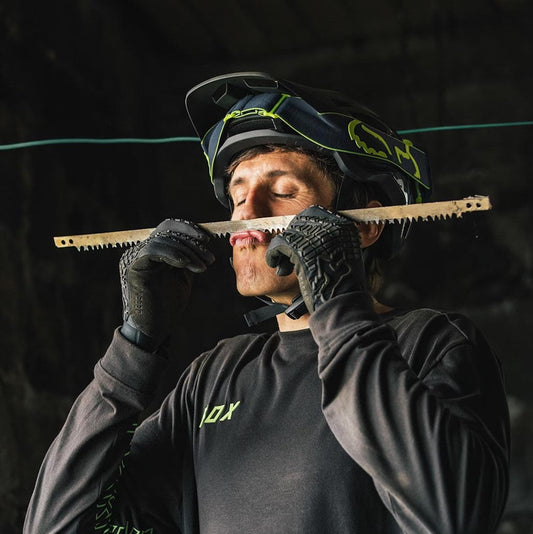 Romain Paulhan
Fun loving Frenchman Romain Paulhan, hails from the Massif Central, situated to the south of Les Gets. From a youth spent racing BMX, Romain soon found himself in the mountains and between the tape, starting a journey that would take him to the top of French downhill racing with the crowning achievement of winning the coveted national title in 2010. Today, Romain competes in a mix of enduro and downhill events, trail building, and coaching the next generation of rippers.
Discipline:
Enduro, DH
Country:
France
Mark Scott
Anyone who's been keeping up to date with the Enduro World Series knows that Mark Scott has been there since the beginning and has only missed one race start in the history of the EWS. Based in the Tweed Valley, Scotland, Mark started racing at the age of 11 in the competitive Scottish scene naturally progressing to World Cup level representing the UK as a junior in 2011. The move to Enduro racing came just few years later when he raced the first ever EWS in Punta Alla.
Discipline:
Enduro
Country:
UK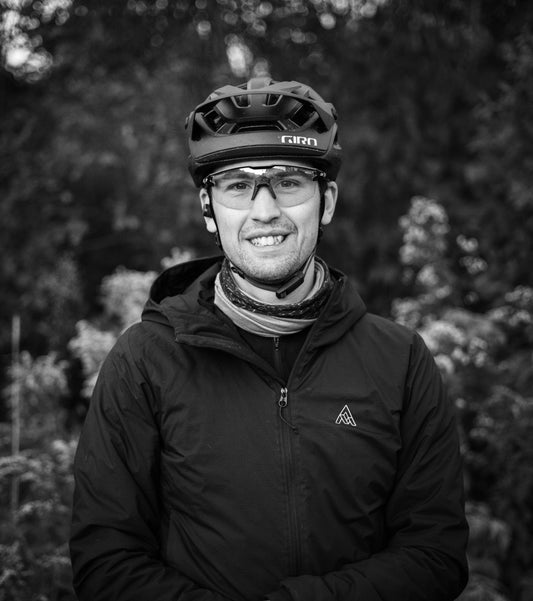 Mathieu Bélanger-Barrette
Known to many simply at Math, Bélanger-Barrette is not your typical bike racer. He can crush a big race on the weekend and will still show up for a Monday trail building session in his hometown of Mont-St-Anne. Math also does it all: XC races, long marathon course, mountain bike stage races, gravel, cyclocross, road, trail running, cross country skiing, you name it. He likes to ride a lot and it shows in his results: 2x Grinduro winner, 2x Trans-Rockies Champion and many title under his belt. Math is also a full time engineer for a robotic company based in Québec.
Discipline:
XC, marathon, stage races, gravel, cyclocross, road,
Country:
Oh Canada!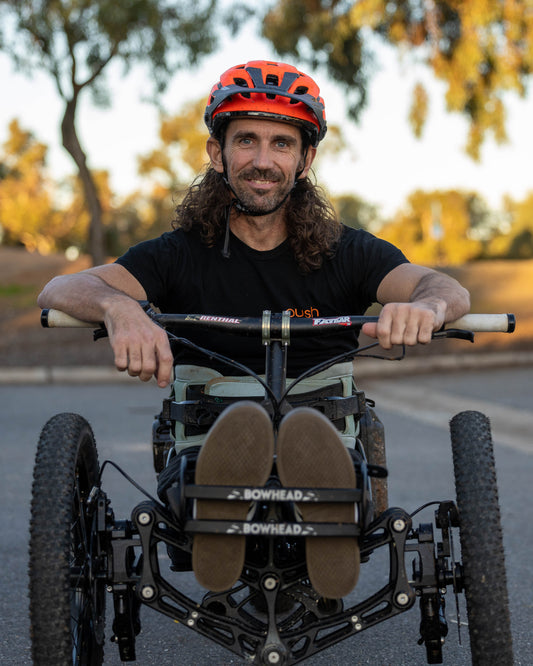 Grant Allen
Grant is a bike rider. Funny thing to say but whatever the discipline, he's into it. These days Grant is a little different in the fact that he is a paraplegic after sustaining a spinal cord injury back in 2011 and rides Bowhead Adaptive MTB's. Grant is a happy guy that just loves to ride, a lot. Be it ripping DH tracks and jumps on his Bowhead Reach, riding trails up & down on his Bosch equipped Bowhead RX all day or doing long road rides, he's happy when he's riding and in the moment. An Australian cycling team member from the Tokyo Paralympics for road cycling, he may now be pushing to see Adaptive MTB included at a future Paralympic games and excited by the idea of racing anyone that lines up to start.
Discipline:
Adaptive
Country:
Australia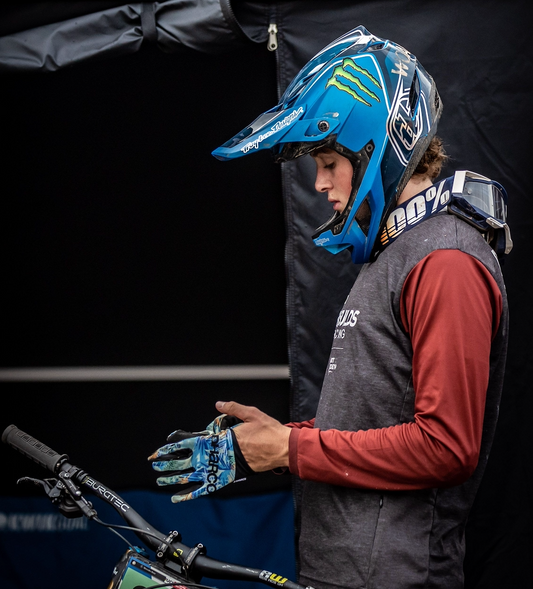 Andrew Discoll
As a kid, Andrew was always into action sports and began riding bikes at the age of three to keep up with his older brother. Living right next to Highland Mountain Bike Park, he was hooked on downhill riding and racing from a young age. He was amazed by the constant opportunity to improve through competition. As his passion for racing grew, he began to progress and race at a higher level. Most recently, he has had the opportunity to compete on the World Cup circuit, and be named a member of the US National Team. On top of racing and riding, he enjoys building trails, and coaching the next generation. His main goal is to have fun while on a bike, and to encourage others to do so as well.
Discipline:
Downhill, Trail
Country:
USA